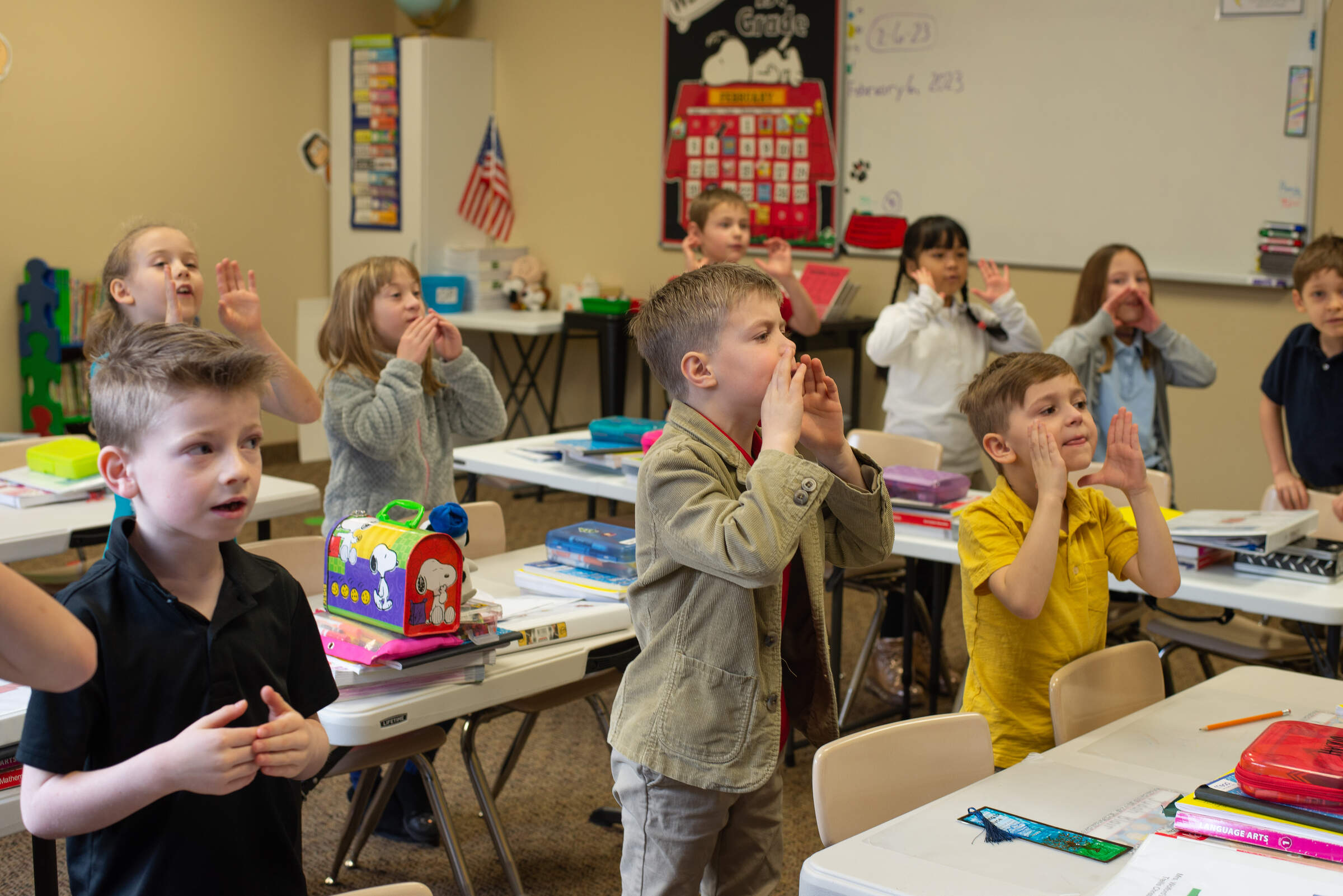 Calvary Meridian Prep Academy Elementary School
Where Lifelong Learning Begins
Our teachers use interactive, hands-on lessons to engage every student at their own level. We believe in involving our youngest students in physical education, the arts, and community outreach, so they can start exploring their unique interests. Our Elementary School nurtures a child's natural curiosity and eagerness to learn while inspiring a love for learning and modeling the love of Jesus Christ.
Our goal is to offer every student a top-notch education that goes beyond basic learning and includes enrichment opportunities, support, and practice. We prioritize mastery over rote memorization, and our teachers are dedicated to utilizing various strategies to cater to each student's unique learning style and needs. We recognize that every student is an individual and are committed to providing personalized assistance to help them achieve their goals.
How we approach Curriculum for our Elementary School
Our talented team of teachers will work diligently to create distinctive lessons based on mastery building from the Idaho Standards. Rather than adhering strictly to a pre-packaged curriculum, we value our teachers' expertise. Selected for their commitment, beliefs, and heartfelt passion for teaching, they pull from various resources to create lessons that meet and exceed traditional educational standards. As they design personalized and engaging learning experiences, they also take ownership of their students' educational journeys.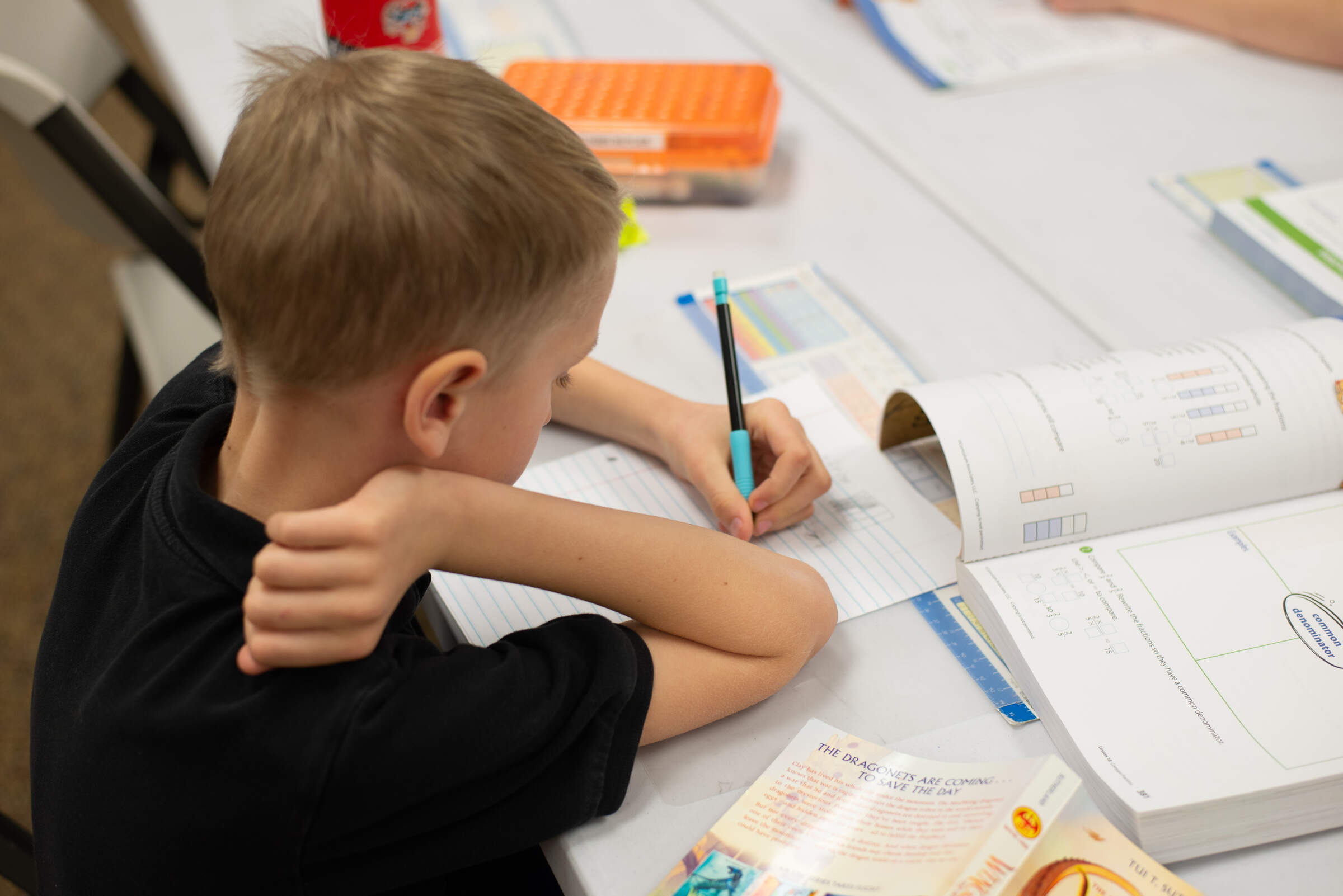 A few of the resources we use to build out the lesson plans
Reading
Zoo Phonics
Journeys
Purposeful Design
Language Arts
Math
Teacher Created Materials
Online Resources
Handwriting
Handwriting Without Tears
Social Studies
Evan Moore Resources
Science
Answers in Genesis
Bible
Answers in Genesis
Reading
Journeys Reading
Words Their Way
Shurley English
Math
Teacher Created Materials
Online Resources
Handwriting
Handwriting Without Tears
Social Studies
Evan Moore Resources
Science
Purposeful Design
Bible
Answers in Genesis
Reading
Journeys Reading
Words Their Way
Shurley English
Math
Teacher Created Materials
Online Resources
Handwriting
Handwriting Without Tears
Social Studies
Evan Moore Resources
Science
Purposeful Design
Bible
Answers in Genesis
Reading
Journeys and Chapter Books
Words Their Way
Shurley English
Math
Teacher Created Materials
Online Resources
Handwriting
Handwriting Without Tears
Social Studies
Evan Moore Resources
Science
Purposeful Design
Bible
Answers in Genesis
Reading
Journeys and Chapter Books
Words Their Way
Shurley English
Math
Teacher Created Materials
Online Resources
Handwriting
Handwriting Without Tears
Social Studies
Idaho State History
Science
Purposeful Design
Bible
Answers in Genesis
Reading
Journeys and Chapter Books
Words Their Way
Shurley English
Math
Teacher Created Materials
Online Resources
Handwriting
A Reason for Handwriting
Social Studies
Evan Moore Resources
Science
Purposeful Design
Bible
Answers in Genesis